Image copyright 

BIG BANG TEO
They were convicted of crimes they did not commit and are permanently changed by spending years in prison.
They face a range of serious psychiatric problems and can never return to the lives they had before.
Four exonerated prisoners – Robert Brown, Paddy Hill, Sunny Jacobs and Peter Pringle – told the BBC documentary Fallout their false convictions continued to blight their lives many years later.
---
Robert Brown – sentenced to life: served 25 years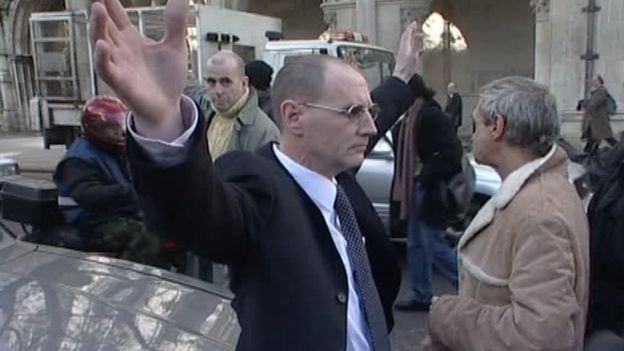 At the age of 19, Glasgow-born Robert Brown was found guilty of a murder he didn't commit.
He was arrested in Manchester in 1977 and charged with killing 51-year-old Annie Walsh.
Brown had first travelled to the city to watch Manchester United. He had met a girl and ended up staying.
He says he was trying to build a new life for himself after growing up in a children's home in Renfrewshire.
"The police took that opportunity away from me to build a new life with my girlfriend, who I cared for and loved," he says.
"It affected her as well. She died of alcohol poisoning at 35 years of age."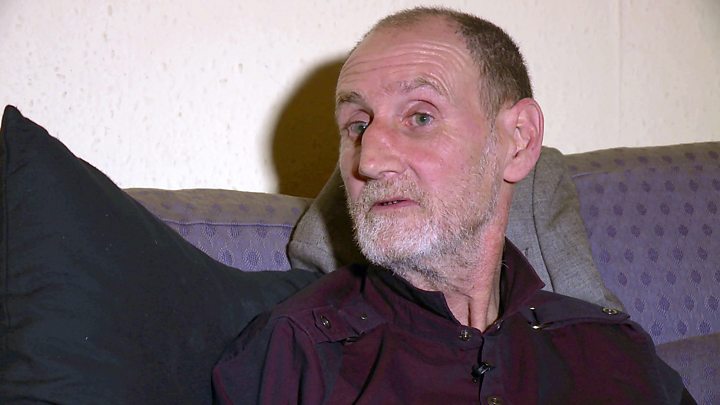 Brown's arrest came early one morning four months after the murder.
"I was beaten up in the police station for two days and I got blamed for the murder of Annie Walsh," he says.
Brown signed a confession but always claimed it was because he was bullied into it by the police.
A decade before his release he could have applied for parole but refused because it would have meant abandoning his claims of innocence.
He says: "My mother begged me to take parole. That was never going to happen. If I had taken parole I was a dead man.
"If I had took parole I would have been selling my soul to the devil. I would never have been free."
Empty victory
In 2002, the Court of Appeal heard of a "conspiracy of corruption" within Greater Manchester Police and that one of the police officers central to the case, former Detective Chief Inspector Jack Butler, was "deeply corrupt".
Brown's conviction was considered unsafe and he was released after 25 years behind bars.
He says: "To ram it down the back of their throats, the establishment, is an amazing feeling but it a hollow, empty victory – and then the real horror story begins."
He remembers raising his hands aloft outside the court on his release.
"I thought what am I doing this for because it was not a victory."
Brown says: "The amount of time that I served would, in all honesty, damage anybody.
"The deprivation, the degradation, that would damage anybody."
Fifteen years after his release he lives in a one room "prison cell" and struggles to sleep.
"At night time I just walk up and down, your adrenaline is off the Richter scale, your heartbeat is off the Richter scale, it is a constant kaleidoscope of thoughts about what they did to me.
"I go through that process until my head is that tired of thinking about it I just conk out for a couple of hours."
---
Paddy Joe Hill – sentenced to life: served 16 years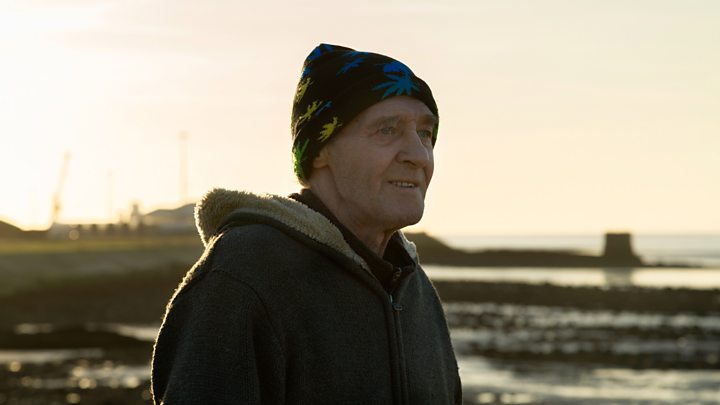 On the day, Robert Brown was released from prison, there was another man standing beside him who had been through the same ordeal.
Paddy Hill was one of the Birmingham Six, sentenced to life for the IRA bombings in 1974 and released as an innocent man after 16 years.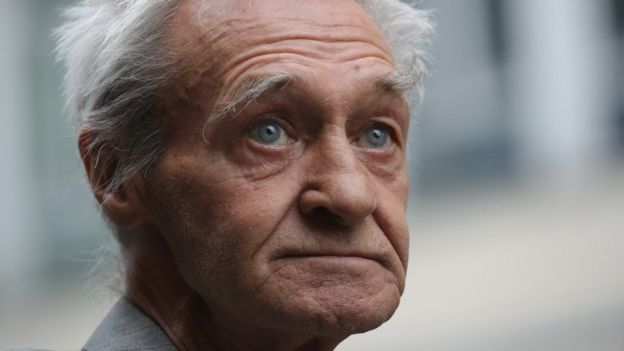 His psychiatrist describes him as one of the most mentally scarred cases he has ever come across.
It was the organisation that Hill founded after his release – the Miscarriage of Justice Organisation or MOJO – whose campaign was instrumental in Brown winning his freedom.
Hill says: "People think that when we got out it was the old proverbial fairytale ending, we get plenty of money and head off into the sunset and live happily ever after. It's a load of nonsense."
The 72-year-old grew up in the Ardoyne area of Belfast but moved to Birmingham with his family in 1960, at the age of 16.
He says: "I met a girl there and fell in love and got married. Birmingham was like my second home."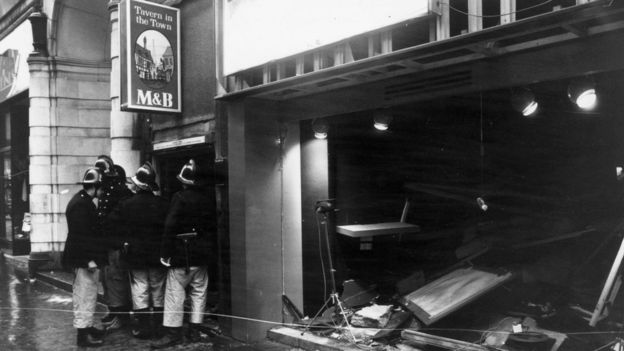 On the night of bombings at the Mulberry Bush and the Tavern in the Town pubs in Birmingham, in which 21 people died, Hill was travelling back to Belfast with a group of friends.
"We were getting the boat back from Heysham back to Belfast," he says.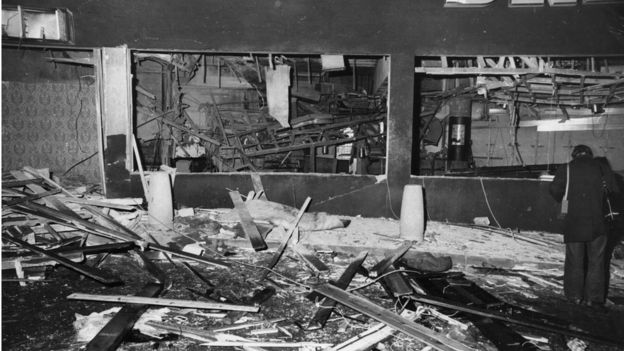 Hill says he was having a pint on the boat when a "uniform cop with a big Alsatian came up to me and said port security wanted to talk to me".
At first the interrogation followed procedure but when police from the West Midlands arrived, Hill says, he was battered and tortured.
"It changed my whole life round," he says.
"I never thought I would go to jail."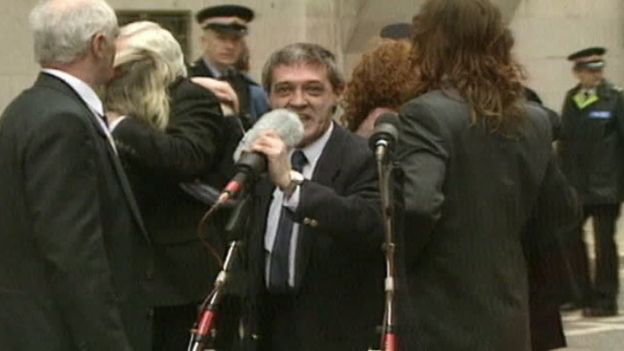 He was released in 1991.
"If you had told me the day I got out that I would not be able to handle the outside world I would have laughed in your face," Hill says.
"I was a hell of a lot happier in prison than I was when I came out."
Wrongful conviction
Hill says he "hit he wall" a few months after being released and began to burst into tears without warning.
It has been a quarter of a century since Hill was released but the effects of his wrongful conviction remain.
He says: "I have a bad sleeping pattern. I wake up and the sweat and the adrenaline is pumping through you at 100 mph and every one of your nerves is like they are being stretched."
Ten years after his release Hill founded MOJO.
He says his anger levels at his own situation have come down over the years but he now gets angry for other people when he hears their stories.
"There are more innocent people in prison today than there was in my day, a hell of a lot more," Hill says.
"The reason they don't help us is clear to me, it would be an admission of guilt."
---
Peter Pringle – sentenced to death; served 15 years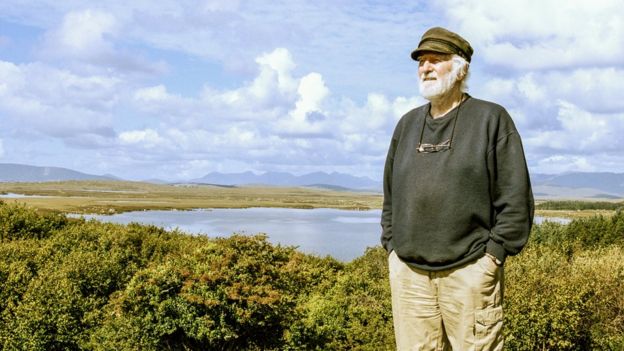 Peter Pringle was one of the last men to be sentenced to death in Ireland, convicted of murdering two Gardai in 1980. He served 15 years.
He was born and raised on the south side of Dublin and left school early after "a bit of bother" with a Christian brother.
Peter, who is now 78, says he was "very angry" about the poverty in Dublin in the 1950s and joined Sinn Fein when he was 16.
He became known to police when he was involved with the IRA in his youth but after spending two years in an internment camp in his early 20s he moved to the west coast and became a fisherman.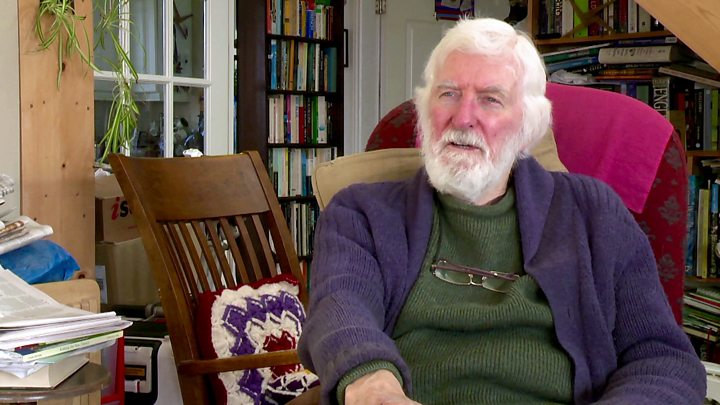 At the age of 41, with a serious drink problem, he was arrested in Galway and accused of armed robbery and the murder of a policeman acting in the course of duties.
"I had absolutely nothing to do with it," Pringle says.
The bank robbery was in Co Roscommon, 80km (50 miles) from where he was staying.
"I am an alcoholic and at that time had a serious drink problem and on that date I was on a 12-day session," he says.
"It was brought to my attention that the police were looking for me.
"I detoxed in the police station while being battered and interrogated. It was an horrendous time. I knew I had nothing to do with it. I was not even in the bloody county."
He was sentenced to death and put in a death cell.
Clinical psychiatrist
Two weeks before his execution date in June 1981, he was told his sentence had been commuted to 40 years in jail.
He studied law and fought his case, eventually winning release in 1995.
Peter actually got help from a clinical psychiatrist on his release because it was organised by his human rights lawyer Greg O'Neill.
"He explained to me about grief and how I needed to grieve for the life I might have had if I had not of been sent to prison," Pringle says.
He says the dreadful experience of that grief has helped him cope with his life now.
"I had a terrible loss, a terrible blackness, just feeling totally lost," he says.
"That terrible time actually benefits me now."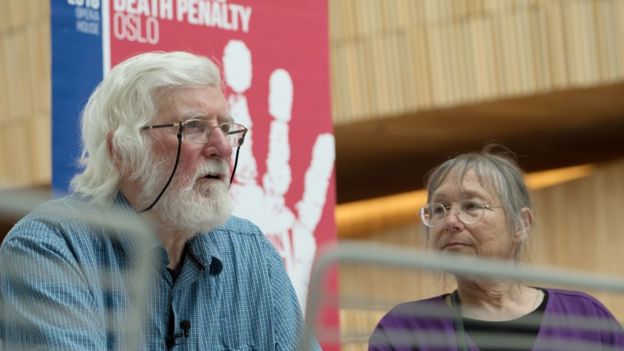 Along with his new partner, Sunny Jacobs (see below), Pringle now uses what happened to him to help other exonerated prisoners.
He says: "We provide a place where people who have experienced wrongful imprisonment can be with people who have experienced the same thing.
"We can listen, they know we are not judging. They know we understand."
---
Sunny Jacobs – sentenced to death: served 17 years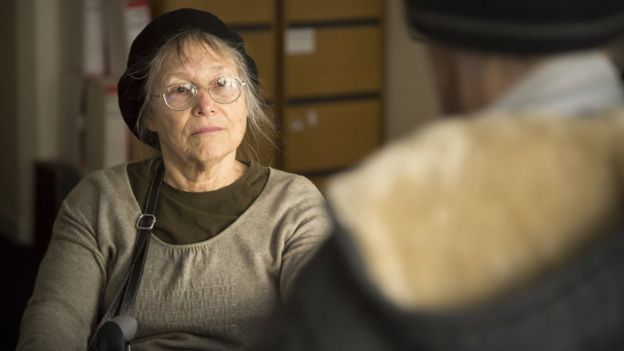 Sunny Jacobs was sentenced to death, along with her then husband, for the murder of two police officers in Florida in 1976 and served 17 years on Death Row.
She says: "We have been told the experience of being convicted and locked up for 15/20 years is beyond post-traumatic stress disorder. It is something that does not even have a name."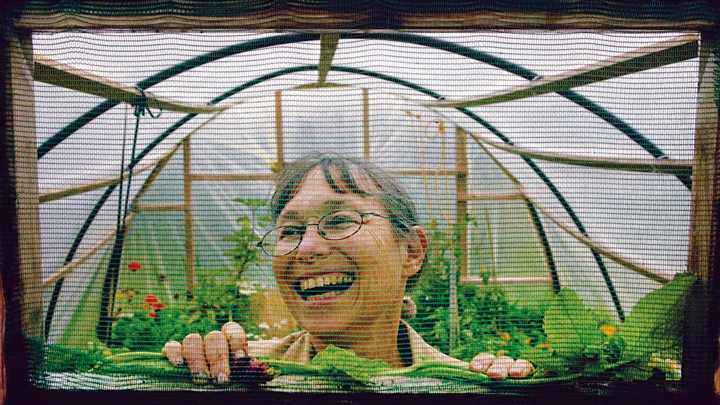 Jacobs was born in Queens, New York City, and describes herself as a "quiet kid who liked rescuing injured animals".
She had a son when she was 18 which ended her college career and she says she became isolated, concentrating on raising her child.
Ten years later, in 1976, she was married to Jesse Tafero and had a second child, who was just 10 months old.
Their car broke down in Florida and someone Jesse knew offered to give them a lift back to North Carolina.
Jacobs and her children were sleeping in the car in the rest area of an Interstate when the police came to check the IDs of drivers.
The next thing she knew there were shots being fired and the driver, Walter Rhodes, was ordering Sunny and the kids into the police car.
Rhodes drove them away but they were stopped at a road block.
Two police officers were killed in the gunfire and Jesse and Sunny were convicted on the testimony of Rhodes, who negotiated a plea bargain, claiming they had pulled the triggers.
Solitary confinement
At her trial Jacobs says there was one juror "who refused to bullied in going along with the rest of them because he did not feel right about the conviction".
She says: "As a result of not being unanimous they had to sentence me to life in prison but the judge overruled them and sentenced me to death anyway."
At the time she was the only woman in the US with a sentence of death.
Jacobs was put in solitary confinement for five years, awaiting execution, but eventually her sentence was commuted to life.
Her husband Jesse was executed in horrific circumstances.
Jacobs says: "The electric chair malfunctioned and instead of dying he caught fire.
"The people who were there on behalf of the media said that flames shot out of his head and smoke came out of his ears and he struggled against his restraints.
"It took 13 and a half minutes before he was finally pronounced dead.
"When our daughter, who was by then 15 years old, heard what happened to her father she tried to kill herself."
Strange planet
After Jesse's execution, Rhodes confessed he had fired the fatal shots and Jacobs was released 1992, at the age of 45.
She says the authorities were in such a hurry to get rid of her that there was no-one to collect at the prison.
"I was standing there with my little box of possessions," she says.
"I had not a penny in my pocket, I had no ID, it was like I had just landed from some strange planet through a portal."
She says she was afraid it was a trick and there might be a marksman on the roof ready to shoot her if she moved away from the prison.
For Jacobs, being released was a "big let down" because she felt estranged from all the people whom she thought of as her home base.
Jacobs, who practices yoga and meditation, says she had to stop focusing on the harm done to her and instead concentrate on what was left of her life and "what could I do?"
"That helped me a lot," she says.
"I was able to form a new healthy relationship with each of my children and then my grandchildren.
"All this time later it is still a daily process."
Share with others
Sunny and Peter met in 1998 when Jacobs travelled to Ireland to speak at Amnesty International events.
They now live together in Ireland and run the Sunny Center, giving exonerated prisoners somewhere to go where they will be listened to and understood.
She says: "As a result of us coming together we are able to share with others in ways that we wouldn't be able to individually.
"So I really think that peace is the way and love is the answer."
Fallout is on BBC Two on Sunday at 22:00 and on the iPlayer.
---