Tomorrow's Times front page: Judge rules child must leave Muslim foster home | TIMES

MPs urged to hold inquiry after white Christian girl put into foster care with non-English speaking Muslim family | TELEGRAPH

Family of Christian girl put in foster care with Muslim family begged to let her stay with grandmother | INDEPENDENT

MPs' anger as Christian girl is forced into Muslim foster care | MAIL

Ruling over 'Muslim foster case' girl | BBC News

---

The Child AB: Case Management Order – No. 7 (anonymised)

In the Family Court at East London.

IN THE FAMILY COURT AT EAST LONDON Case No: ZE17C00153

CASE MANAGEMENT ORDER – No. 7

Order made by HHJ Sapnara sitting in private on 29.08.17

Documents show Grandparents are non-practising Muslims but mother claims that they're Christian!
| truthaholics
On 28th August 2017 The Times published a story about a white Christian  child 'forced' into a (presumably) brown skinned Muslim family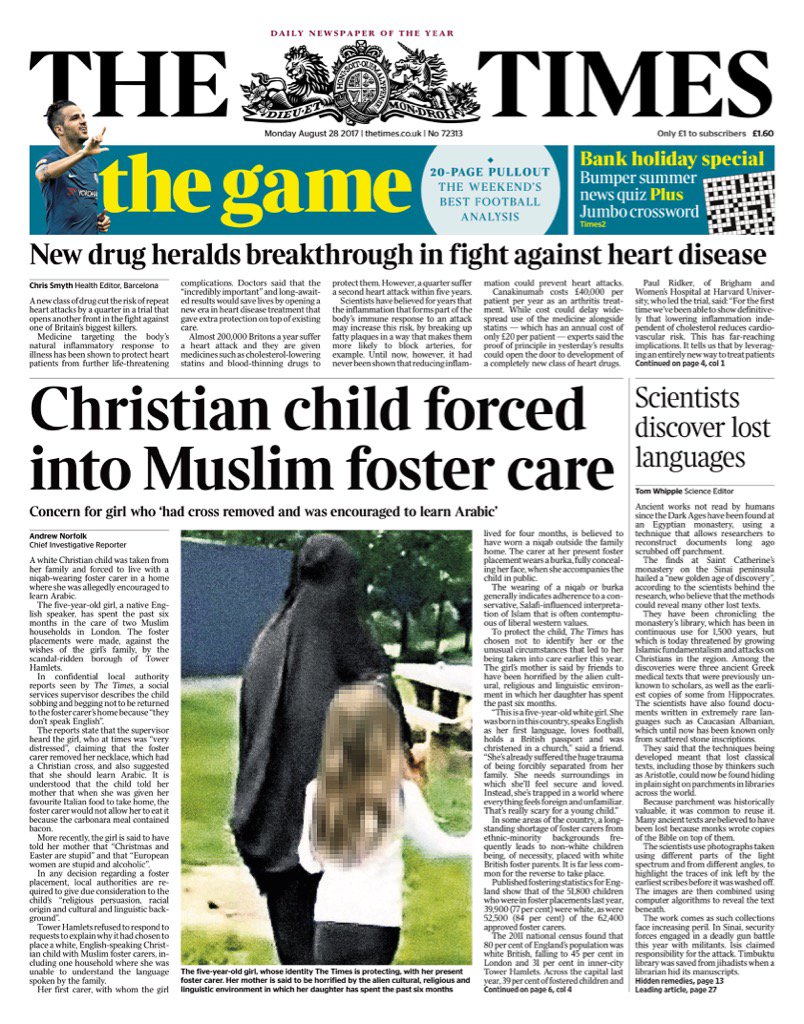 The prominent placement of this report on the front page with its eerie image of the little white girl being led away by a shadowy figure in full veil caused immediate unease to many, encapsulated in this comment by Jack Monroe on Twitter
View original post 2,036 more words