Peace and Freedom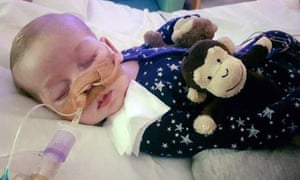 Great Ormond Street hospital has applied to the high court for a fresh hearing in the case of critically ill baby Charlie Gard, to decide whether it is in the baby's interests to be given an experimental drug.
The application to the court follows a letter from seven doctors urging the hospital to reconsider the possibility of treatment.
The clinicians and researchers say in their letter, sent from the Vatican children's hospital in Rome, that unpublished data suggests that 11 month-old Charlie's condition could potentially improve if he is given experimental nucleoside therapy.
Great Ormond…
View original post 570 more words