Rehmat's World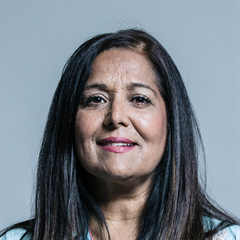 On Monday, UK's Labour Party leader, Jeremy Corbyn, announced the appointment of Pakistani-born MP Yasmin Qureshi, 53, as his 'shadow' Minister of Justice.
British Organized Jewry has condemned Corbyn for his never-ending endorsement of party members who are known for their hatred towards Israel.
Jewish groups have accused Yasmin Qureshi of comparing Israel with the Nazis for treating Palestinians like Nazis treated Jews in Europe in 2014.
"Of course, many million peoples (Christian, Gypsies, Jews, and atheists) perished. It is quite strange that some of the people who are running the State of Israel seem to be quite complacent and happy to allow the same to happen in Gaza," she said.
The Board of UK's Jewish Deputies' vice-president Marie van der Zyl said: Yasmin Qureshi's 2014 quote comparing the Israel-Palestine conflict with the Holocaust was offensive and she was right to apologise. Naturally, we hope she will…
View original post 180 more words