Working families spared tax credit cuts as Chancellor uses £27bn public finance bonus to kill off controversial plan ~ LAURA WHITCOMBE, THISISMONEY.CO.UK, 25 November 2015.
IFS forecast tax credit cuts would hit 3m poorest families for £1,000 each
Chancellor expected to change tax credit plans but halted plans altogether
Threshold at which tax credits were reduced was due to be cut
Rate of tax credit withdrawal was also due to step up 
There will be no change to tax credits after George Osborne today announced a spectacular U-turn on the Government plans.
The Tories had been planning to reduce the threshold at which the controversial wage top-ups paid to some 4.5million families start to diminish and step up the rate at which they were removed.
This was forecast by the Insitute of Fiscal Studies to take £1,000 a year off 3million families – but critics of the system argue it is wasteful and inefficient.
The Government wanted to slash £4.4 billion off the tax credits bill – but an unexpected £27billion improvement to the public finances has allowed the Chancellor to ditch the deeply unpopular plan.
Scroll down for video 
U-turn: Chancellor George Osborne axed his controversial tax credit cuts in the Autumn Statement today
Currently, low-income workers without children lose 41p of tax credit for every extra £1 they earn over £6,420, while working parents see their tax credit reduced above £16,105.
From April 2016, these thresholds had been planned to fall to £3,850 and £12,125 respectively. At the same time, the taper was set to increase to 48p for every £1 earned above the thresholds.
The Government said the proposed changes were necessary to reduce the cost of the scheme which had ballooned from £1.1 billion when first introduced in 2003 to £30 billion last year.
Critics of the tax credit system on both the left and right of the political spectrum argue that the they allow firms to get away with paying workers less than they need to live on, with the taxpayer picking up the tab.
However, the Institute for Fiscal Studies warned the planned move would cost some three million of the poorest families more than £1,000 a year. A row subsequently erupted in Westminster about the extent of the cuts, culminating in the House of Lords voting to throw the plans out of parliament.
The Chancellor was widely expected to row back on the cuts in today's Autumn Statement, but instead chose to perform a complete U-turn and axed them altogether.
He attributed this to an improving economy and said the Government would be moving away from tax credits altogether.
Mr Osborne said: 'Because I've been able to announce today an improvement in the public finances, the simplest thing to do is not to phase these changes in, but to avoid them altogether.
'Tax credits are being phased out anyway as we introduce universal credit.'
Universal credit is replacing a host of individual benefits with a single monthly payment, with tax credits scheduled to be phased out by 2018.
George Osborne insists the Government is committed to transforming Britain from a 'low-wage high welfare economy to a high-wage lower welfare economy'.
Commenting on today's change of stance, Iain McCluskey, tax director at PwC, said: 'The dramatic pirouette on the tax credit plans was a big surprise. Those people who rely heavily on tax credits will be hugely relieved but will need to have one eye on the impact on their pockets of universal credit when it is [fully] rolled out towards the end of the parliament.'
But he warned: 'No movement in the National Insurance lower earnings limit leaves many of the poorest employees outside of the income tax system, but still liable for national Insurance – a long standing but very expensive problem to fix.'
Osborne announces he's scrapping plan to cut tax credits
http://www.dailymail.co.uk/money/news/article-3333441/Working-families-spared-tax-credits-cut-Chancellor-performs-U-turn.html#v-8048402200189581873
Tax credits were designed to provide help for working families but the bill has rocketed.
What are tax credits?
They are wage top-ups provided by the government to 4.5million workers on low incomes. There are two main types – working tax credit and child tax credit.
The basic element of working tax credit is £1,960 in the 2015/16 tax year. To be eligible, you must work at least 30 hours a week if you are aged 25 and over. However, if you are a single parent, disabled, or over the age of 60 the minimum is reduced to 16 hours and you may be entitled to more money.
Couples with children must jointly work at least 24 hours a week.
Parents are paid child tax credit – also known as the family element of working tax credit – at the flat rate of £545 a year, regardless of how many children they have. But if they have more than one child, they get an additional amount per child, depending on total family income.
The maximum available in 2015/16 tax year is £2,780 per child but parents of disabled children can get more.
What are the tax credit cuts that have been axed?
At the moment low-income workers without children lose 41p of tax credit for every extra £1 of pre-tax income they earn over £6,420. The threshold at which working parents start to see tax credit reduced is £16,105.
From April 2016, these thresholds had been planned to fall to £3,850 and £12,125 respectively. At the same time, the taper was set to increase to 48p for every £1 earned above the thresholds.
Other proposed changes to tax credits scheduled from April 2017, included limiting tax credits to parents for only two children. The change was set to apply only to families with children born from April 2017 onwards rather than families already receiving child tax credits.
Another change scheduled was that workers who start their families after April 2017 would not get the £545 family element of the working tax credit – a loss of £10.42 a week.
These proposed changes will now not come into force but the Government could well introduce a similar restrictions for Universal Credit in future.
Working out tax credit payments is difficult as they are based on individual circumstances
Working out tax credit payments is difficult as they are based on individual circumstances
How much can I claim in tax credits?
There's no simple answer as it entirely depends on your personal circumstances. You get the basic amount of £1,960, but you also get extra – referred to as 'elements' – depending on your situation.
Here's a list of some of the additional elements available for the 2015/16 tax year.
To help you work out exactly what you may be entitled to, the government has a tax credit calculator. It will tell you how much you could claim in total from today's date to the end of the 2015 to 2016 tax year and you'll see your result as a lump sum. 
WHAT YOU MAY RECEIVE ON TOP OF THE BASIC WORKING TAX CREDIT IN THE CURRENT 2015/16 TAX YEAR
Element Amount
You're a couple applying together Up to £2,010 a year
You're a single parent Up to £2,010 a year
You work at least 30 hours a week Up to £810 a year
You have a disability Up to £2,970 a year
You have a severe disability Up to £1,275 a year (usually on top of the disability payment)
You pay for approved childcare Up to £122.50 (1 child) or £210 (2 or more children) a week
Read more:
_____________________________________________________
ALSO SEE:
Will my tax credits be cut? What has George Osborne changed? And why isn't this a full U-turn? All your questions answered in our comprehensive guide.
Everyone is talking about how George Osborne scrapped his tax credit cuts completely in today's spending review.
Except that's not true.
Yes, the Chancellor ditched the two main elements of the £4.3bn reform. But that isn't the same as a full U-turn.
His claims during today's Autumn Statement unravelled within minutes when the Mirror asked Treasury officials for detail.
Mr Osborne was forced into the changes, suffering a humiliating blow after even Tory MPs lined up to voice fears over tax credit cuts .
Read more: Spending Review 2015 live: Reaction to George Osborne's Autumn Statement
He claimed 'I've listened to the concerns, I hear and understand them' and said he could back down because of an 'improvement in the public finances'.
That's not exactly true. Here's the small print of today's announcement.
Here's what the actual U-turn is:
Treasury officials confirmed only two measures from July's Budget are being reversed.
These are changes to the income threshold and taper rate for working and child tax credits.
You only get the full amount of your tax allowance if you earn less than the incomethreshold, currently £6,420 a year.
Above that your total payment is cut by 41p for every extra pound you earn, until it disappears completely when you're rich enough.
Those rates were going to be cut to £3,850 and 48p. But they no longer will be.
Confused? Us too! Here's how that was going to work
CURRENT SYSTEM
You earn £13,850 a year, so you're £7,430 above the income threshold.
The government deducts 41% of £7,430 from your tax credits – so you lose £3,046from whatever you were entitled to get.
NEW SYSTEM (NOW SCRAPPED)
You earn £13,850 a year, so you're £10,000 above the income threshold.
The government deducts 48% of £10,000 from your tax credits – so you lose £4,800from whatever you were entitled to get.
THE DIFFERENCE
That means if you're eligible to claim more than £4,800, for instance if you have two children, the new system would have taken away £1,754 a year .
But the infamous two-child limit will STAY
Families will still be barred from claiming child tax credits for more than two children, exactly as was planned before.
That rate is worth £2,780 per child. Multiple births will be protected.
The 'family element' of £545 a year is also still being scrapped.
And you'll be penalised if you get a good job then lose it
In theory, the 'third child rule' only applies to children born after April 2017. If you have four children already you're in the clear.
But if you want to keep claiming for big families after 2017, you must continue claiming child tax credits without a break .
If you stop claiming for more than 6 months , then go back to a low wage, you'll only be paid as if you have two children – because it counts as a 'new claim' .
Anyone who claims for the first time after April 2017 will also count as a new claim , regardless of when their children were born.
That means a single mum-of-five who lands a top job will lift herself out of benefits, but if she's made redundant she'll receive thousands of pounds less than she did before.
This detail was buried deep in the Budget and has been confirmed by the Treasury.
The Tories are still launching a debt collection squad
The 'income rise disregard' will still be halved as planned. So what is this?
Currently your income can rise by £5,000 within the year you've claimed for, without you having to recalculate and pay your tax credits back.
From April 2016, that amount is being halved to £2,500.
Tax officials will pay hard-hitting private debt collectors to target families who owe the government more than £3,000.
The pain could be 'moved' to Universal credit
During his speech the Chancellor said: "Tax credits are being phased out anyway as we introduce universal credit."
The one-size-fits-all benefit is being rolled out slowly over the next few years and will replace tax credits anyway.
PCS union boss Mark Serwotka today warned the 'pain' could be 'delayed' until when Universal Credit is introduced
And on top of all that… it's all frozen
All working-age benefits including tax credits are being frozen for 4 years – longer than the 2 years previously pledged by the Tories.
This means the amount paid will gradually lose its value as prices go up with inflation.
How will the spending review affect you?
Let us know in the comments below.
____________________________________________________
Town hall budgets £4.1bn short a year, a deficit that even closing every amenity would not cover, say council leaders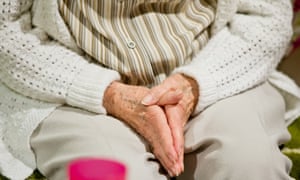 Town halls are facing a £4.1bn a year black hole in their budgets that not even the closure of every children's centre, library, museum and park could fill, council leaders have warned.
George Osborne's decision to axe the central government grant to councils over the next four years came in a comprehensive spending review that the Local Government Association (LGA) chairman, Gary Porter, a Conservative peer, described as a tragic missed opportunity to protect the services "that bind communities together, improve people's quality of life and protect the most vulnerable".
The chancellor had announced "a revolution in the way we govern this country" by giving town halls far greater fundraising powers, allowing them to keep 100% of business rates, rather than the current 50%, and increase council tax bills by 2% to pay for rising social care bills. But they will lose the grant worth £18bn across councils in England, according to the LGA.
Prof Tony Travers from the London School of Economics said Osborne's changes were radical because they meant councils will only be able to increase revenues in the future by attracting more businesses to benefit from the changes to rates. He said it transformed town halls from "being a mini-welfare state into a local economic growth agency".
But some of the most stretched councils warned that the changes would hit the poorest parts of the country hardest, where there were fewer businesses and taxpayers to make up for lost Whitehall grants.
The Labour leader of Newcastle city council, Nick Forbes, said the move would leave a £16m hole in his budget.
"The impact of removing government grants and leaving the city dependent upon taxing businesses would leave us £16m a year short, on top of the cuts we are already making. If these issues are not addressed, rich councils will get richer at the expense of the rest of us," he said.
Liverpool city council said its social care bill currently stands at £172m a year, while the 2% increase in council tax unveiled by Osborne to help fund care for the elderly and people with mental health and other problems would only generate £3.2m a year.
Osborne also announced that he would increase the Better Care Fund by £1.5bn by 2020, which he said councils providing social care would be able to access.
"The steps taken in this spending review mean that by the end of the parliament, social care spending will have risen in real terms," the chancellor said. "A civilised and prosperous society like ours should support its most vulnerable and elderly citizens."
But Lord Porter was highly critical of the changes. "It is wrong that the services our local communities rely on will face deeper cuts than the rest of the public sector yet again, and for local taxpayers to be left to pick up the bill for new government policies without any additional funding," he said.
"Even if councils stopped filling in potholes, maintaining parks, closed all children's centres, libraries, museums, leisure centres and turned off every street light, they will not have saved enough money to plug the financial black hole they face by 2020."
He warned that such services could be lost altogether as councils "protect life and death services, such as caring for the elderly and protecting children, already buckling under growing demand".
Osborne said that by 2020, social care spending will have risen in real terms, but the LGA disputed his claim that council tax increases would deliver £2bn a year for social care, saying it was closer to £400m, and that a £700m funding gap for social care would only widen.
The impact of the council cuts led to warnings of an increased burden on the NHS, as more older people will need hospital and emergency care because they are not being looked after in their homes.
Dot Gibson, the National Pensioners Convention general secretary, said: "The social care system has suffered £4.6bn worth of cuts since 2010, and the chancellor's plan to allow local councils to raise additional spending will be nowhere near enough to address the problem."
Dr Rhidian Hughes, the director of the Voluntary Organisations Disability Group, which represents voluntary providers of social care for adults with disabilities, said the social care funding settlement was "woefully inadequate" and that the failure to invest in the sector was "a disgrace".
John Trickett, the shadow communities secretary, said the prospects for local government looked bleak following Osborne's statement.
"The whole of local government has taken a massive hit in recent years, but the poorest areas have been hit the hardest, and with additional pressures on local government in children's services, public health and a range of other services, the situation is only set to get worse," he said.
"The announcement on adult social care is particularly disturbing and the chancellor's weasel words cannot disguise the fact that the government has abandoned any attempt to fund the care of our parents and grandparents.
"Big questions remain about the decision to allow local authorities to retain 100% of business rates. Think what would happen to a council such as Redcar, where government negligence allowed a steel plant to close and ceased overnight, to pay business rates alongside having to provide support for those who lost their jobs."